"(...) reminiscent of Laurie Anderson in her prime."
"commanding and reverberating"
 "haunting, bombastic, crystalline, confrontational, sexy, queer, intertwined, and broken"
 "tender and intimate and strange."
"Their ease in performance is uncanny, lovely, and brimming with wit."
YOUR VERY OWN FUNERAL, 2018
LILLITH FUND BENEFIT SHOW, 2017
Performed a poetic protest of the unethical and invasive reproductive legislation of Texas Senate Bill 8 or "The Fetal Remains Law" at The Lilith 
Fund Benefit Show at Walter's Downtown. 
The Lilith Fund
is a Houston-based organization that provides crucial funding to those who cannot afford abortion procedures. Learn more about the important work of this organization or donate to their cause
here.
Multi-media performance utilizing a contact mic vocal choker. Soundscape of percussion sampled from 7 painted and mic-ed watermelons. 
Instrument wizardry by art engineer Matt Fries of
Moon Papas. 
Additional design on vocal choker by Michea Thacker. 
TELL ME I CAN'T (ATX), 2017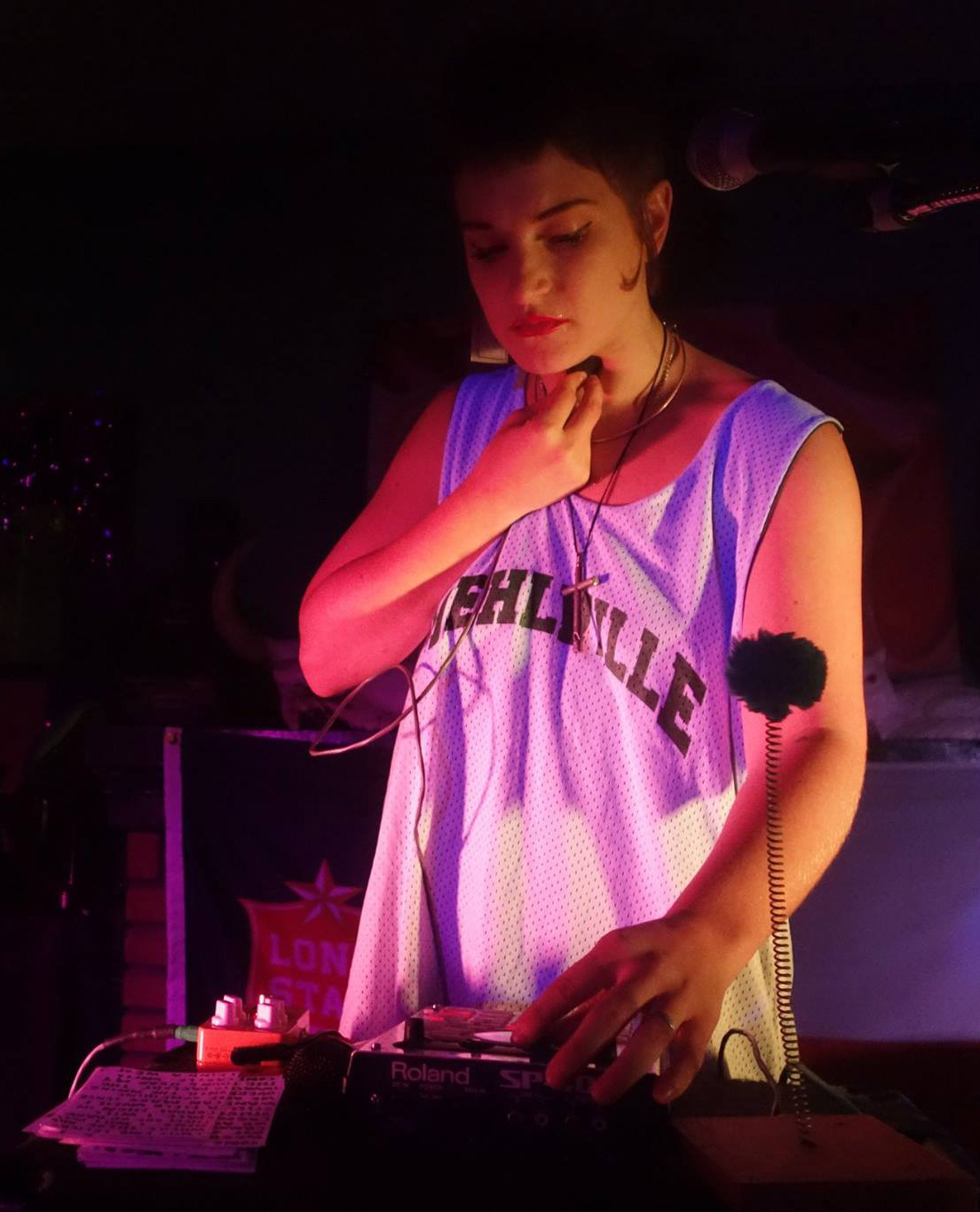 photo contributions by James Medford, Stephanie Murphy, Trey Perry, Joan Arc, Marshall Forse Walker, Michelle Sanchez